Do More Than Just Managing
Finance for your Customers
Enhance your revenue system by efficiently utilising your data using Financial IT services
Meet The Evolving Needs of your Business with Financial IT Services from Exigo Tech
Every transformation begins with the consumer, and as customer expectations rise, the financial industry needs to optimise its big data into automated business processes. Financial organisations must also respond with strategies to deliver speed, efficiency, growth, innovation, and compliance across the whole organisation. By integrating finance, IT services and solutions such as artificial intelligence and automation, your organisation can rapidly develop services and functionality. With financial IT services, Exigo Tech is uniquely positioned to make this digital modernisation transformation a reality for your finance organisation.
At Exigo Tech, our financial IT services provide solutions such as Azure Virtual Desktop which can empower your IT team to deliver secure and reliable remote access from anywhere. You can also secure your data, maintain control over your assets and eliminate the security risks from untrusted devices through Exigo Tech's financial IT services.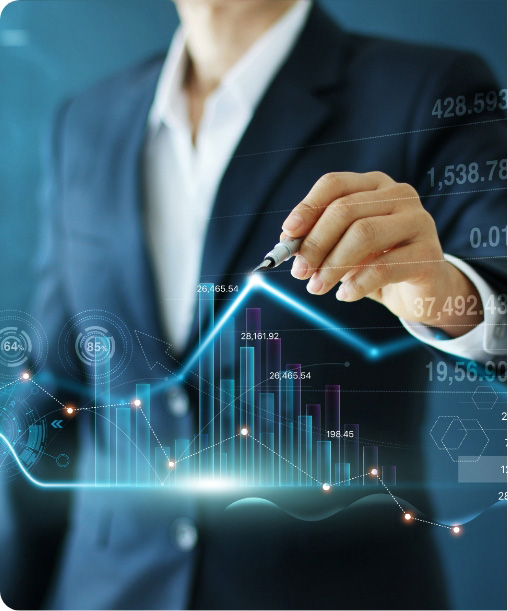 Enable innovative solutions and drive digital transformations that are secured with financial IT services from Exigo Tech
Perform daily operations seamlessly, expand your reach and increase productivity with our tailor-made financial IT services.
Detect cyber threats at an early stage, mitigate risks, and improve future attacks with a suite of our financial IT services
Manage and transform cloud native migration and development securely to drive digital transformation.
Put an end to your time-consuming IT procurement and streamline your supply chain with our complete hardware and software procurement services for the finance industry.
Look at the case study below to learn how Exigo Tech's financial IT services have helped customers to drive better business outcomes.

Exigo Tech enhances the document management process for Kaboodle Finance and drives digital transformation

OVERVIEW
Kaboodle Finance worked with Exigo Tech to put in place a scalable and secure custom portal to achieve its business objective of enhanced efficiency and productivity.
Kaboodle Finance needed a custom solution to facilitate tracking of customer loan applications and increase efficiency with improved customer satisfaction.
Working with Exigo Tech, we put in place a custom-made customer portal solution that not only took the customer communication online but also provides tracking for application status.
Managed services from Exigo Tech helped Kaboodle Finance to ease the process of tracking and helped improve customer experience.
Monday to Friday | 9am to 5pm (AEST)
Monday to Friday | 9am to 5pm (AEST)