Bring Agility to your
Not-for-profit Organisation
Focus on your mission and let Exigo Tech provide secure and scalable not-for-profit IT services
Deliver Amazing Outcomes with Not-for-profit IT Services from Exigo Tech
A not-for-profit organisation faces a lot of digital challenges including managing a remote workforce, cost control, and protecting sensitive client data. Having the right IT solutions can turn these challenges into opportunities to grow more and increase success. Exigo Tech understands the unique needs of your business and provides customised not-for-profit IT services to help you harness digital transformation to maximise the impact of your work.
By working with Exigo Tech as your not-for-profit IT services provider, you can gain insights into how technology can help you gain a competitive edge over your competitors. Whether it is be creating a web portal, custom application, or collaboration tools, we support your organisation to grow. Our experienced consultants develop a clear roadmap to ensure that your not-for-profit organisation is always up and running and provide strategic advice to allow you to invest in the right system and make the most out of data.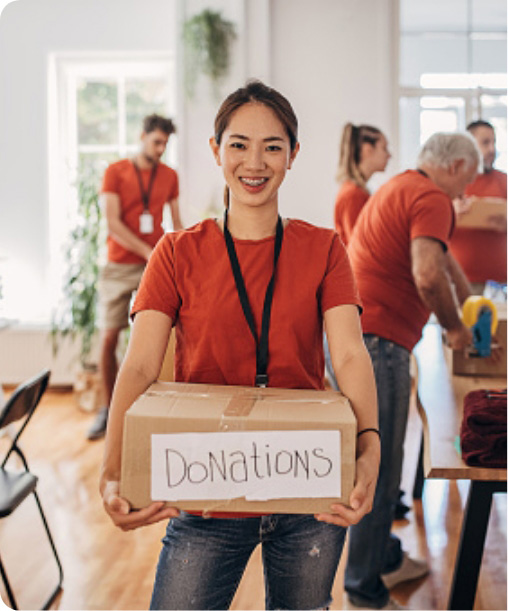 Increase efficiency and improve operations with our end-to-end IT services:
Gain peace of mind and ensure confidence with the protection and monitoring of your critical assets around the clock.
Achieve success in this ever-changing competitive landscape with high-performance connectivity, IT infrastructure, and control to scale and adapt with ease.
Streamline operations and end-user experience with the right technology.
Leverage responsive and proactive support services so that you can focus on your expertise in aiding those in need.
Take a look at the case study below to see how Exigo Tech improved the operations of one of the leading not-for-profit organisations.
SAMARITANS OF SINGAPORE (SOS)
A Singapore-Based Not-For-Profit Organisation Offering Confidential Mental Support Improves Its Operations to Work More Effectively
OVERVIEW
Exigo Tech implemented omnichannel D365 customer service which improved the response time in providing emotional help to individuals in need.
Samaritans of Singapore (SOS) was struggling to manage and improve communication between individuals needing help and volunteers as the requests for help were continuously growing.
Our omnichannel approach with the enhancement of Dynamics 365 capabilities ensured that the right volunteer was quickly assigned to the right individual which made it easier for individuals to reach out for help.
With our solution, Samaritans of Singapore (SOS) improved the communication between volunteers and those in crisis by establishing new channels, which resulted in better support.
Monday to Friday | 9am to 5pm (AEST)
Monday to Friday | 9am to 5pm (AEST)