AUTOMATION | MICROSOFT POWER AUTOMATE
AUTOMATION
MICROSOFT POWER AUTOMATE
Embark on Your
Automation Journey 
Include Microsoft Power Automate in your business to automate routine operations and give more time for innovation
UPLIFT BUSINESS PRODUCTIVITY
Let Microsoft Power Automate Complete Your Repetitive Tasks Whilst You Focus on Strategic Activities  
Microsoft Power Automate (previously known as Microsoft Flow), a member of the Microsoft Power Platform family, enables you to build customised workflows and give an automated spin to your existing processes. Exigo Tech is a Microsoft Solutions Partner that specialise in incorporating Microsoft applications in your business setup for you to automate your routine operations and digitally transform them.
Our team of talented and experienced professionals sets workflows that allow you to derive insights from every business activity such as marketing or sales. You can use these to make informed decisions and explore growth and development opportunities. Let us help you build a digitally enabled resilient organisation!
CREATE AND MANAGE AUTOMATED WORK FLOWS
We house a team of skillful and certified developers who are well-versed with the intricacies of Microsoft Power Automate. We offer a variety of services as Microsoft Solutions Partners and enable you to build a modern workplace with the Microsoft ecosystem.
Consultation
We prepare comprehensive strategies to determine whether new applications should be designed to harness the full capabilities of Power Automate (formerly known as Microsoft Flow) or modifications can be done in the existing solutions. We prepare a roadmap for you to build a modern initiate digital transformation with Microsoft Power Platform. 

Customisation
We have a team of Power Automate developers who specialise in studying your current business processes and engineering the applications that complement your routine operations. We have made several apps using the Power platform and listed them on Microsoft App Source.

We use the in-built Power Automate connectors and integrate them with the applications in your stack so that you can save on training time. You can utilise the integration between Power Automate and other applications such as Microsoft Dynamics 365 to automate mundane processes.

We help you move away from your existing applications by migrating your data from legacy or traditional applications to solution generated using the Power Platform. The applications tailored on the Automate platform present a host of opportunities by automating routine processes.

We, your trusted partner for Power Automate services, enable you to derive value from your analog data by using our automation expertise. We use our knowledge of Power Automate connectors and our hands-on experience with cloud deployment to help you kickstart your automation journey.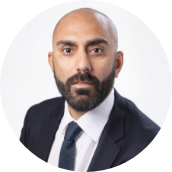 Niten Devalia
Sales Director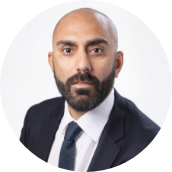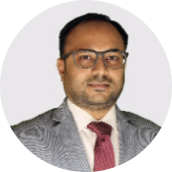 Alpesh Prajapati
Microsoft Practice Manager (CISO)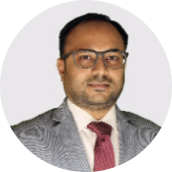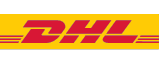 What do I need to use Power Automate?
To use Power Automate, all you need is a web browser and an email address. Power Automate offers a free offering, which has limited functionality, or you can purchase a subscription plan that provides access to premium connectors and other advanced features.
What kind of workflows can be built with Power Automate?
Power Automate allows you to automate a wide range of tasks, such as data synchronisation, notifications, data collection, and more. With Power Automate, you can build workflows that connect to more than 500 data sources or any publicly available API.
How does Power Automate licence plans work?
A valid licence is required for each user and device that accesses Power Automate. The standard user licence plan for Power Automate is the Power Automate per-user plan. But you also get a range of other license plan options. Users with the free plan or one of the Microsoft 365 licence plans can only access standard connectors, but most of the other licence plans provide access to premium connectors.
Get In touch with us to know more about licencing Power Automate.
What is the difference between Power Automate and Logic Apps?
Power Automate and Logic Apps are both cloud-based services from Microsoft that allow you to build workflows.
However, Power Automate is designed for end-users and business users, while Logic Apps is designed for professional developers. Power Automate provides a user-friendly interface and pre-built connectors, while Logic Apps provide more advanced features and customisation options.
What are connectors in Power Automate?
Connectors in Power Automate are pre-built integrations that allow you to connect to various data sources and services. Power Automate provides more than 500 connectors, including connectors for popular services like Microsoft Office 365, SharePoint, and Dynamics 365.
Monday to Friday | 9am to 5pm (AEST)
Monday to Friday | 9am to 5pm (AEST)