Come and Be a Part of an Amazing Team
We Offer You an Environment to Make an Impact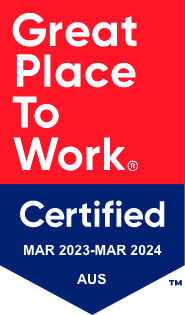 We are a people-first company that provides technology solutions and services to businesses across five countries. At Exigo Tech, we value the importance of having the right people in the right places. We firmly believe that it is the people who have always and will continue to remain at the forefront of the technological landscape. At Exigo Tech, you will find a culture that encourages you to constantly spin your creative wheels. We trust our employees to a level where they can take complete ownership of their work. Join us and be a part of the biggest technological revolution.


Generous Leave
Policy

Team Outings and Engagement



The perfect work-life balance


Development opportunities

Employer Assistance Program
We have an environment of people who want to learn new skills and motivate each other to grow personally and professionally.

Exigo Tech truly cares about the well-being and professional growth of its employees, providing opportunities for training, mentorship, and career development. The company's culture is centered around open communication, collaboration, and inclusivity, creating a positive and supportive work environment. The management team is approachable, supportive, and always willing to lend a helping hand.
Project Manager, Exigo Tech India

"For the past six years, I have received continuous support from the company and have been given a variety of challenging projects that have allowed me to grow both professionally and personally.
One of the many things that I value about working at ExigoTech is the diverse range of work and exposure; it has helped me develop my knowledge and skills holistically.
The company's commitment to providing excellent customer service and support has also been a highlight of my experience here."
Business Analyst, Exigo Tech India
We are growing fast to achieve our mission to make technology simple. The opportunities are limitless. Find yours and join the team!
COULDN'T FIND AN OPEN POSITION YOU WERE LOOKING FOR?
If there are no suitable opportunities currently, but you believe that you can add value to Exigo Tech, please apply below and we will contact you if your skills are deemed suitable.