APPLICATIONS   |  PROJECT-MANAGEMENT
APPLICATIONS
PROJECT-MANAGEMENT
Simplify Project Management
Utilise the capabilities of Dynamics 365 Project Operations to optimise resources, streamline workflows, and drive profitability
UPLIFT PROJECT PLANNING AND EXECUTION
Deliver Successful Projects on Time and Budget with Dynamics 365 Project Operations
In today's world, it is essential to effectively plan and execute projects on time and within budget. Dynamics 365 Project Operations is a comprehensive solution that helps businesses optimise their project operations and management. With Dynamics 365 Project Operations, businesses can streamline their workflows, optimise resources, and drive profitability. The platform also empowers businesses to manage projects of all sizes, from planning and budgeting to execution and delivery.
Exigo Tech, a Microsoft Solutions partner  offers end-to-end Dynamics 365 Project Operations solutions that are tailored to the specific needs of businesses. Our team of experts works closely with clients to understand the exact requirements and design solutions that give businesses the assurance of a smooth and efficient implementation.
FEATURES OF DYNAMICS 365 PROJECT OPERATIONS
Dynamics 365 Project Operations provides project managers with a range of features  to generate better results and enhance project delivery and management.
Project Planning
and Management
Dynamics 365 Project Operations provides a set of project planning and management tools to help businesses streamline their project lifecycle. The platform provides advanced features such as Gantt charts, task dependencies, and critical path analysis to help businesses optimise their project plans for success.
Resource Management
With Dynamics 365 Project Operations, businesses can easily manage and optimise their resources and schedules through real-time visibility into their availability, and skills. This allows businesses to optimise resource allocation, improve project outcomes and meet project deadlines efficiently.
Project Accounting
The platform allows businesses to create accurate project budgets, track project costs, and generate invoices. This helps businesses to gain deep insights into project profitability and also helps in optimising financial performance.
Real-time Insights
and Analytics
With real-time insights, tracking, and analytics of projects, businesses can gain a complete view of projects and forecast outcomes to maximise profitability. The platform offers customisable dashboards and reports to track project progress and make better data-driven decisions.
Task-based Billing
This feature enables businesses to automate billing based on completed project tasks which ensures accurate and timely invoicing. Task-based billing also allows businesses to easily track billable hours and expenses, streamline billing processes, and improve cash flow.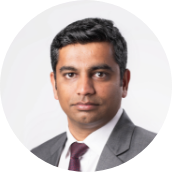 Vinay Joshi
Head of Sales - Application Services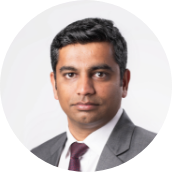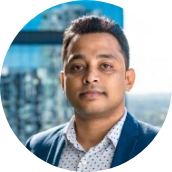 Nag Varma
D365 Practice Manager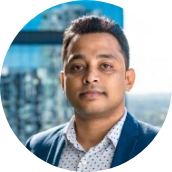 BENEFITS OF DYNAMICS 365 PROJECT OPERATIONS
Dynamics 365 Project Operations offers various benefits that enable businesses to improve visibility and maintain flexibility in project management.
Improved
Collaboration
A centralised platform to communicate, share files, and work together offers seamless collaboration between teams across the entire project lifecycle. The platform acts as a solution that eliminates silos and ensures that everyone is on the same page.
Simplified
Project Operations
Dynamics 365 Project Operations assists businesses in streamlining and optimising the whole project management process. The platform offers a complete end-to-end solution for project management, from project planning to delivery.
Increased
Profitability
Dynamics 365 Project Operations enables businesses to increase project profitability by providing deep insights into project performance and resource utilisation. This also allows businesses to optimise their project lifecycle and maximise project efficiency.
Improved
Cash Flow
By automating invoicing and streamlining overall project financials, more precise billing can be provided. This allows businesses to create invoices quickly and accurately to increase cash flow.
Enhanced
Customer Satisfaction
Effective utilisation of Dynamics 365 Project Operations capabilities allow project managers to deliver projects to customers within deadlines and budgets. On-time and efficient delivery of projects results in increased customer satisfaction and loyalty.
Discover more about a single solution for all your business needs.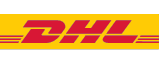 Monday to Friday | 9am to 5pm (AEST)
Monday to Friday | 9am to 5pm (AEST)