DATA ANALYTICS | AZURE DATA LAKE
DATA ANALYTICS
\AZURE DATA LAKE
Azure Data Lake for Agile Decision Making!
Azure Data Lake solutions – bring together all your data easily and get real time insights
REALISE THE FULL POTENTIAL OF YOUR DATA!
Azure Data Lake – A platform for your Business to Park, Process and Analyse Vast Volumes of Data in Any Form
Organisations need to find correlations, patterns and predictions from data to not just course correct but also shape strategic vision with greater innovations. This is where Azure Data Lake and Azure Data Warehouse plays a role – to help the business keep a tab on transactional precision and shape the future with statistically predictive analysis.
Azure Data Warehouse is like the foundation of your business, and it needs to be sound to support everything that is built on it. Azure Data Lake is the answer to managing all your operational data with the ability to scale your business. At Exigo Tech we can help you analyse your business needs by developing your data, creating a solid data model, smart architecture, business intelligence framework and efficiently integrate data so that it's optimal for analytics.
UNLEASH THE POWER OF DATA
Exigo Tech's Azure Data Lake and Azure Data Warehouse services offers easy access to your complicated data and facilitate effective business forecasting, resulting in better decision making.

Data Integrations
We deliver focused Data Integration solutions to businesses by combining data from various resources and providing a unified view to the end-users. Through our data model, we provide data extraction from the source system, and running logics on data for standardisation.

Azure Data Lake
Storage
We offer cloud data lake storage for businesses that is highly scalable. No matter the size of your data, you can drive value from all of your unstructured data and bring reality to your existing data.

We optimise your system and create a centralised platform for your data which makes the migration to Azure data warehouse from another platform easy. We also integrate and analyse the raw data and event data across the enterprise to produce predictive insights.

Data Lake Analytics
We scale to match any requirements of your business data and process on demand. We also run large scale analytics to make data easy to understand and automatically optimise it as per demand using Azure.

HDInsight
We deliver a fully managed Cloud Hadoop that is backed by popular open-source frameworks such as Spark, Apache Hadoop, Hive and more. This customisable business-grade service allows you to process large amounts of data effortlessly and derive benefits from both the open-source ecosystem and the cloud.

We bring in our expert services which encompass effective data management, risk management and data policies within an organisation. We also create a data governance maturity model that is customised to suit the requirements of your business needs.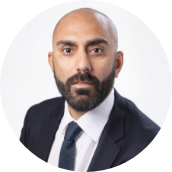 Niten Devalia
Sales Director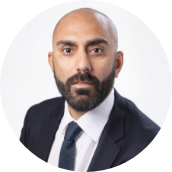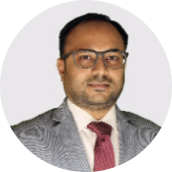 Alpesh Prajapati
Microsoft Practice Manager (CISO)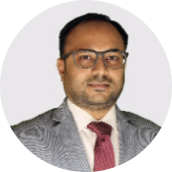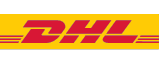 Monday to Friday | 9am to 5pm (AEST)
Monday to Friday | 9am to 5pm (AEST)