SECURITY | PALO ALTO SECURITY
SECURITY
PALO ALTO SECURITY
Securing the Cloud of Today
Against the Threats of Tomorrow
Protect your most valued information assets with tomorrow's intelligent network security from Palo Alto Networks
Secure your Work Beyond the Perimeter with Crowdstrike Solutions from Exigo Tech
With the cybersecurity advancing so rapidly the organisations need to have solutions that can leverage the recent technologies and ward off the threats. Together Exigo Tech and Palo Alto Networks can accelerate your business transformations while improving your organisation's network performance, security and much more.
Regardless of whether your emphasis is on remote offices, data centres, risk management or industry-specific security, we, alongside Palo Alto Networks empower you to pick up full control and visibility over your network. Palo Alto Networks secure your business with threat prevention-centred engineering that is easy to deploy and use. Such next-generation firewalls assist enterprises with receiving security developments rapidly.
ZERO TRUST NETWORK SECURITY
Global cybersecurity leader Palo Alto along with our team at Exigo Tech can shape a cloud-centric secure future with technologies that are transforming the way organisations operate.

Network Security
Intelligent and industry-defined security that prevents attacks and protects users, applications, and data. Strata is a comprehensive solution from Palo Alto Networks which can meet all the security requirements of your growing remote workforce from a single place.

Cloud Security
Exigo Tech's multicolour security powered by Prisma cloud, provides consistent security, compliance, visibility, and automated risk prioritisation. You can protect each resource throughout the lifecycle and across any cloud with Palo Alto's Prisma cloud solutions.

Secure Operations
Operational security powered by Palo Alto Networks, prioritises risk exposure in Operational technology by providing automatic responses and real-time intelligence. With Cortex – AI-based continuous security platform your business can evolve constantly by defending most sophisticated threats.

Endpoint Protection
An intelligent system with automatic reprogramming option which blocks the known and unknown threats to your system or applications. No matter where your user, content and applications are, our endpoint protection solution covers it all.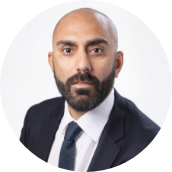 Niten Devalia
Sales Director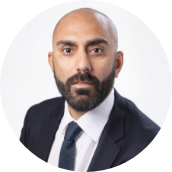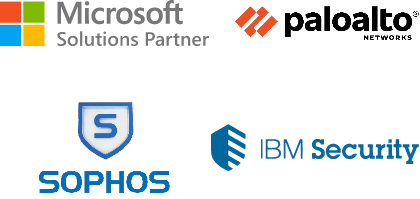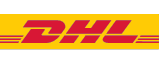 Monday to Friday | 9am to 5pm (AEST)
Monday to Friday | 9am to 5pm (AEST)