The answer to today's remote working and business continuity needs is virtualisation, and Managed Azure Virtual Desktop makes it possible in the easiest and quickest way. Deploying a virtual desktop environment was considered a complex and time-consuming process previously. It required several components and set up to work seamlessly with one another. With Azure Virtual Desktop (AVD), Microsoft provides an application that runs on the Azure cloud platform and transforms the way your business delivers IT to its end users by enabling Windows 10 experience, Windows desktops and apps. AVD also provides a solid foundation for cloud VDI (Virtual Desktop Infrastructure) to keep the users productive.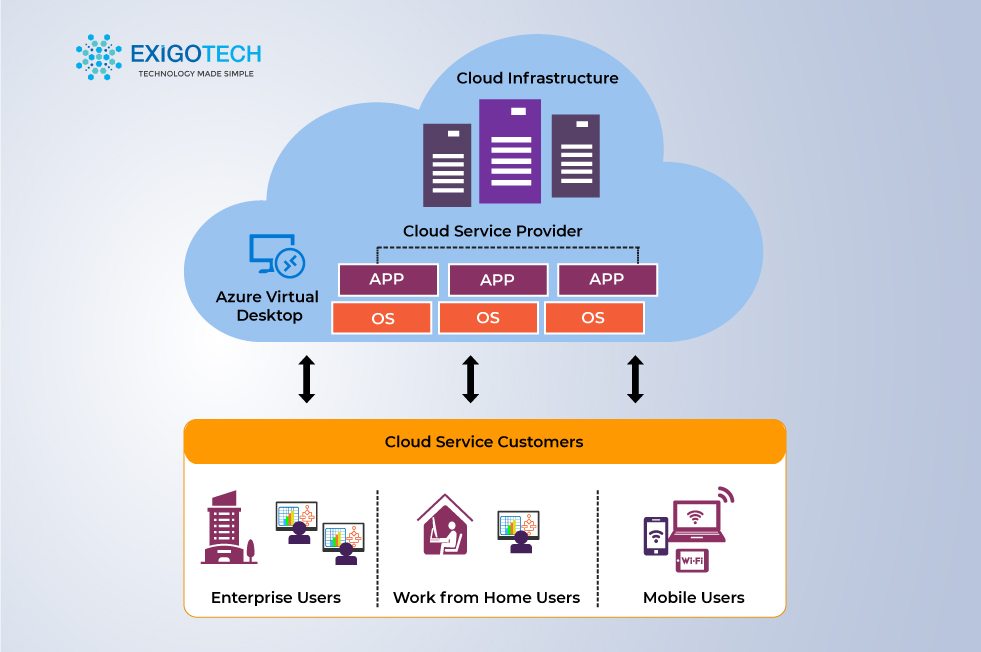 Being a Desktop as a Service (DaaS) offering, AVD allows users to run virtual app and desktop services from the Azure public cloud. AVD goes beyond being just the virtual desktop infrastructure by offering a turnkey with Azure virtual machines, cloud services and more to handle a variety of use cases.
As customers continue to leverage their Azure entitlement with cloud services the Windows Virtual Desktop product name change to Azure Virtual Desktop doesn't have any major impact. However, along with this name change, AVD brings in enhanced security, remote app streaming with per-user pricing and quick start experiences.
Enhanced Security Capabilities
Azure Active Directory has become the centralised security and identity management across organisations. This integration of Azure AD with AVD brings in additional management capabilities as well as integration with the Microsoft endpoint manager for additional functions.
Onboarding QuickStart experience for AVD allows consultants to specify deployment parameters using the Azure portal. This tool also validates and automates the deployment for the entire Virtual Desktop environment.
One of the major usages for Windows Virtual Desktop is Quickbooks, Sage and EMR apps. Now with AVD streaming functions, businesses can leverage the per-user pricing model.
Features of Azure Virtual Desktop
Setting up a Windows Virtual PC might seem hard, but it eliminates the need for additional corporate hardware and allows you to provide a productive, safe experience in this ever-changing world.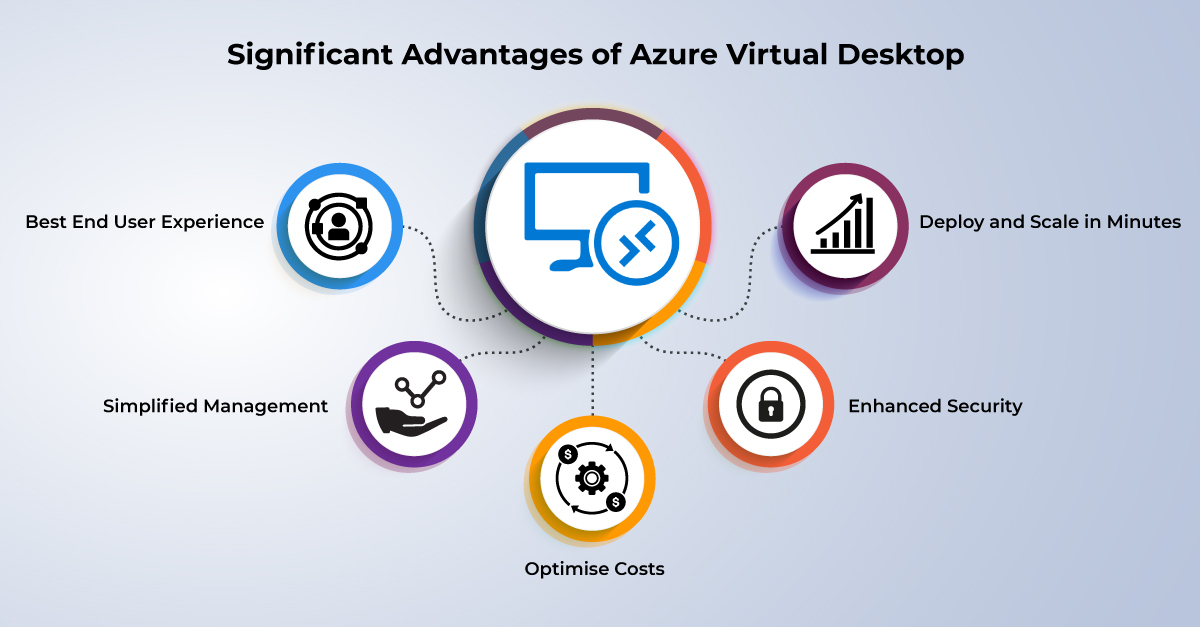 Enable Secure Remote Work on Any DeviceAVD enables full application virtualisation and full desktop for Windows 10 and Windows servers. End users can be more productive with such a desktop experience which also comes with seamless integration of Microsoft Teams and Microsoft 365 Apps.
Simplify IT AdministrationAVD takes care of the Virtual Desktop Infrastructure so that you can concentrate on users, operating systems, programmes and more rather than hardware inventory. You can also get your users up and running securely with full automation that you can control.
Prevent Work Loss During Outages Built-in Azure Backup and Azure Site Recovery technologies will keep your team working even during disruptions. You can also reduce the downtime and prepare for planned maintenance.
Exigo Tech Benefits for Azure Virtual Desktop
At Exigo Tech we add flexibility and scalability to this AVD entitlement. While Azure Virtual Desktop is based on Azure, Exigo Tech expands it to other cloud platforms like Google cloud as well as on-premise such as Nutanix and VMware running within the traditional data centers. We also offer application and endpoint support, integrate within Active directory domain environment including Azure AD, Azure resource support.
There are key pillars of benefits with Exigo Tech and Azure Virtual Desktop:
Optimise OperationsWe accelerate AVD deployment and lifecycle maintenance in the most efficient manner and enable faster rollouts while optimising performance.
Secure Customer ExperienceWe offer the best possible AVD experience to our clients with highly responsive sessions while maintaining a strong security posture. Active malware prevention and analytics offer in-depth measures and true defence.
Enable Hybrid Multi-CloudWe manage on-premise virtualisation deployment alongside AVD and offer managed services for a faster transition to Azure.
Get Started with your Azure Virtual Desktop Journey with Exigo Tech
We have barely scratched the surface of what is possible with Azure Virtual Desktop solutions. We encourage you to reach out to our team at 1300 EXIGOTECH (394 468) or  to learn more about this great resource.