BEINNOVATIVE
PREDICTIVEAGILE
Get your legacy systems digitalised with custom application development services
Visibility, Simplicity, and Productivity with Business Application Solutions
In today's highly competitive business environment, continuous optimisation of business applications is necessary to stay ahead of the competition. Without application development, businesses find it difficult to continuously analyse and adopt new technologies. Here at Exigo Tech, we provide business application solutions for businesses of all sizes and industry verticals. We believe that the data obtained through core business applications play a vital role in boosting overall organisation growth.
We first understand your requirements
We assess your niche market and target audience
We then create application solutions for you
Our team of application solution experts identifies and bridges the gap in your business application environment by keeping with the latest industry trends.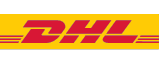 Get in touch with our experts and accelerate your business growth